More than 150 guests at your wedding ceremony?... More than 100? Or even more than 70? Sometimes it is hard to find your perfect wedding venue that can hold your numbers for both ceremony and reception. At Larchfield Estate, we have you covered between our Stables room and Larchfield Barn.
The more usual way of having an indoor ceremony here would be in the Stables room which will hold up to 150 dolled up individuals.
The simple and modern Stables room allows for you to decorate with your own personal touches, including live flamed candles. Or why not use our lanterns which already sit in the 6 window ledges. If you did dress the Stables with the theme of your big day, then our team and your suppliers can easily and swiftly bring your taste across to the Orangery and Main Barn for your drinks reception and main meal. Therefore, you can reuse decorative items, and keep the aesthetic flowing throughout your day.
Are you inviting more than 150 guests to your wedding ceremony? You may be inviting them, hoping some of your guests unfortunately cannot make it. Or you may actually have over 150 loved ones to see you wed. The Larchfield Barn which is used mostly for your wedding breakfast, and can also be transformed to turn into your ceremony room if you have much larger numbers. With the lights on our trees, and your personal touches, it is sure to be an atmospheric event.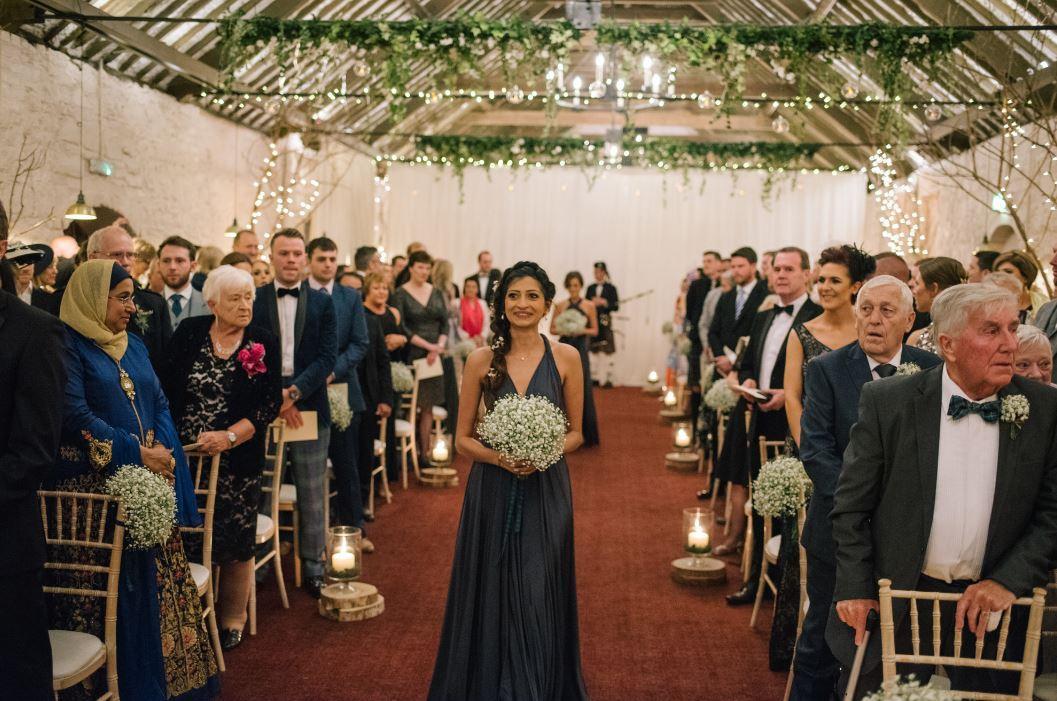 After your large ceremony in the Barn, your guests will have plenty of space both indoor and outdoor. The space allows your tables to be set up without disrupting your day and ensuring your guests comfort. The bar area, the Orangery, the courtyards and Walled Gardens provide enchanting areas for your drinks reception all year round.