We have you covered. No matter what time of year, we have the space for both your wedding ceremony and reception, and of course plentiful room for those all important photographs.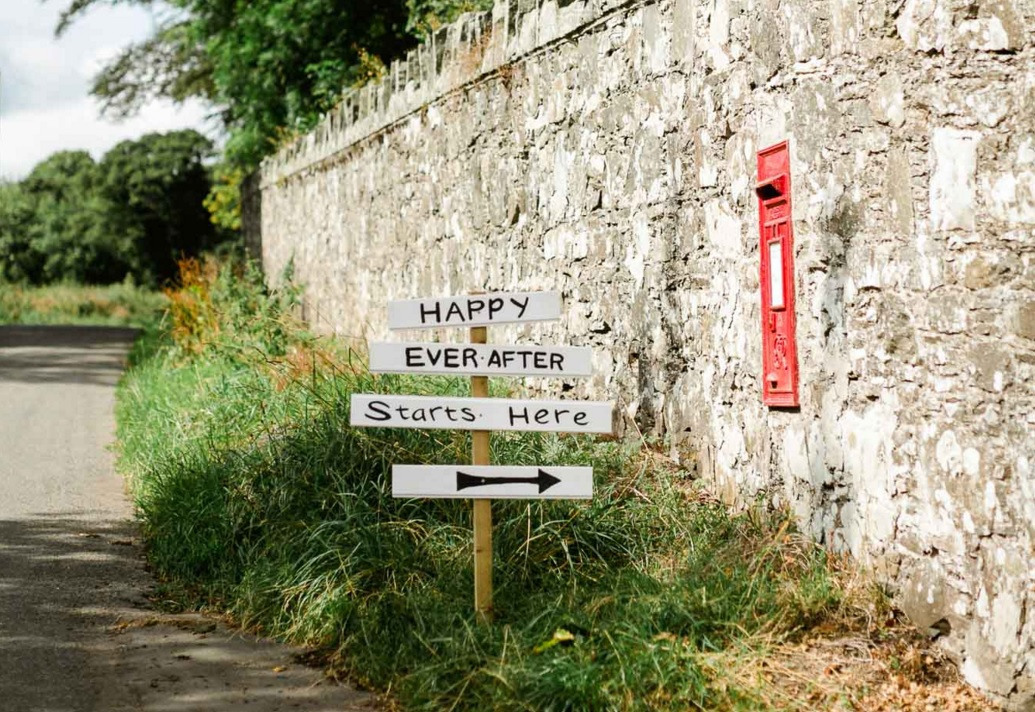 We have two ceremony sites. Your outdoor ceremony space is within our lush Walled Gardens and we call it the Sunken Garden. As you can imagine from the name, the Sunken Garden is a glorious sun trap. It makes for stunning ceremonies surrounded by large, colourful flowers and hidden behind lolly pop green trees.
If you do opt for a sunny outdoor ceremony, you can also opt for a drinks reception whilst getting some vitamin D. Either in our lawn of the Walled Gardens, or amidst the stone walls and red doors of our main courtyard. Drinks will flow, canapes will be eaten and laughter will be shared - you have just gotten married after all!
Whilst your nearest and dearest are enjoying the open air and company, you can of course dander off to capture those special snapshots of you and your new other half. We have many areas around Larchfield for your photographer to snap your romantic smiles. Whether you are into preserved stone walls and architecture, or nature and vegetation - we have something for everyone. You could take a walk down to our reflective and private lake or dance under the twinkling fairy lights which dangle from our glasshouse roof.
In addition to the Sunken Garden, we have the Stables for your ceremony. See yourselves as more of an Autumn or Winter married couple? It's not always sunshine in the summer either, we do live in Northern Ireland don't we?! And of course there are those couples who prefer the indoors anyway.. so we have you all covered for an elegant ceremony in our tasteful Stables building! With glistening candles in our windows, your decor touch on the chivari chairs, and a dash of stone wall... We can see your appeal!
After you say your I Do's to one another, we are sure your guests will be saying Yes Please to a few drinks and nibbles after wandering over to the Orangery building and Bar for your cosy drinks reception.
The colder months can host effective and amorous shots. Whisk outside briefly whilst your loved ones are merrily inside.
So, you do have a choice at Larchfield for your where both your ceremony and drinks reception are and of course you can mix and match! Stables ceremony... outdoor drinks. Stables ceremony.. courtyard and Orangery drinks. Sunken garden ceremony... outdoor reception. Outdoor ceremony... Orangery drinks. We want to help create your ideal bespoke day and therefore we encourage flexibility.
Now that you have envisioned yourself getting married and enjoying your drinks reception both here at Larchfield... please allow your mind to enter your personalised main barn for speeches, meal and making memories.