We have had the pleasure of hosting many beautiful weddings and events over the past year. We love reflecting on all of them. Each couple are different and each wedding is unique. They make their own mark on Larchfield Estate. We wanted to put together some testimonials from our lovely past couples and share their story in images with you as inspiration.
Helen & Richie testimonial - 30th September 2017
"Dear Sarah, Gavin, Gabby and all the team, Thank you all so much for looking after us so wonderfully on our wedding day. Larchfield is such a special place and we loved every moment of our wedding day there. Planning a wedding from Edinburgh wasn't always easy but your team couldn't have been more helpful or organised! Many of our guests travelled from Scotland and further afield, and they were blown away by your venue, and Northern Ireland in general – of course!! Thank you all from the bottom of our hearts. Love Helen & Richie xxx"
Jenna and Chris testimonial - 1st July 2017
"To all of the team at Larchfield, Chris and I want to say a MASSIVE! thank you for all the help. Planning from the day we booked Larchfield through to the Big Day! Thanks again for all your help. Love Jenna & Chris Leathem xoxo"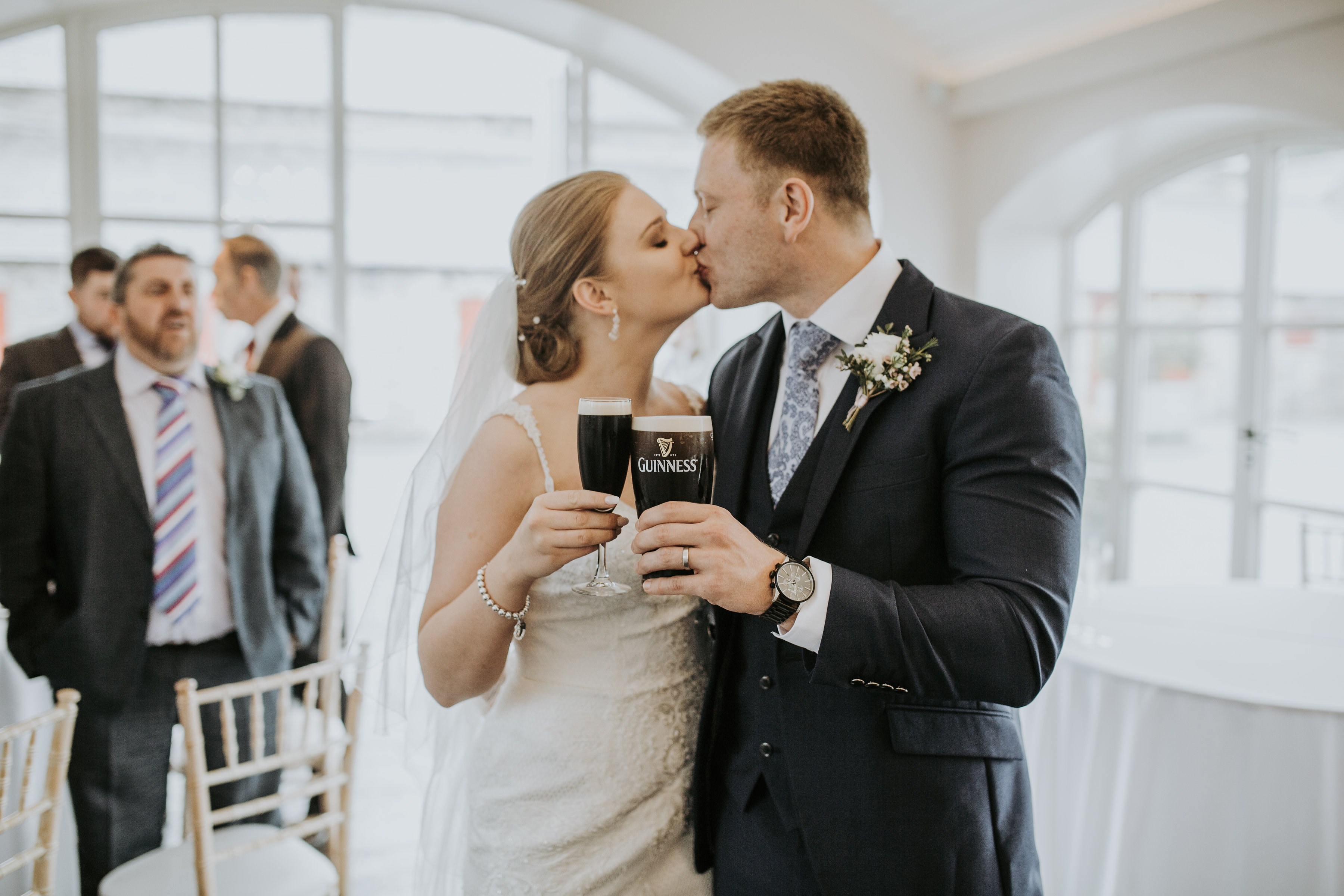 Ashley & Niall testimonial - 30th April 2017
"Niall and I would like to say the biggest thank you to all of you for helping us organise such a fabulous day. Along with us, each one of our guests had the best time and the day went off flawlessly thanks to the whole team at Larchfield. We greatly appreciate it. Love from Ashley & Niall Shannon"
Rachel & James testimonial - 27th October 2017
"James and I had our wedding reception at Larchfield last October. Right from the start we knew that Larchfield was the venue for us! We loved the laid back feel of the barn and the fact that we could put our own stamp on it. The gardens are absolutely stunning in Autumn and provided the perfect back drop for our photographs. The staff were always on hand and quick to respond to any queries that we had which led to a stress free experience - definitely a 5* service. The barn was transformed into something truly magical on the day and we really couldn't have asked for more!"
Meghan & David - 7th October 2017
"Right from beginning to plan our wedding through to the end of the day itself, the staff at Larchfield were just so helpful. The venue was dressed exactly as we planned, with all the decorations coming together as we imagined. Michael, the day manager, was brilliant and made the day run so smoothly. No matter what query or concern we had, Sara, who worked with us to plan the day, was always able to help or advise just as needed. The venue, gardens and rose cottage were the perfect surroundings and we would have no hesitation in recommending Larchfield as a reception venue."
Thank you to each of you who gets in touch with us after your wedding day. We love hearing from you and getting updates on your journey together. We look forward to hopefully welcoming you back to Larchfield Estate one day.