"Don't just count your years, make your years count"..
In 2007, Gavin and Sarah Mackie had a daring and vibrant vision of moving from their home in Edinburgh back to Gavin's family home amidst the rolling fields of County Down, to convert the estate tractor shed into one of Northern Ireland's most exclusive and luxury wedding and corporate venues. Ten years on, their 'once-daydream' has evolved into an inspiring reality.
Larchfield Estate first opened as a wedding venue ten years ago. Our vision has always been to be Ireland's best family run events venue. With 36 weddings in our first year, the word of mouth of Larchfield quickly spread and nowadays we host over 130 weddings and events per year, each of them as special and unique as the last. Larchfield is not solely a wedding venue, many other events are hosted here such as corporate team days, product launches, retreats, gala dinners, and the list goes on. Larchfield Estate is a haven of possibility; sensitive development of the estate and what it can offer to its visitors is always expanding, and the potential for what we can offer is limited only by your imagination. We love a challenge!
Ideas are continually being shared as to how we can change and improve what we offer, it's always an exciting and rewarding process for both Gavin and Sarah and our expert in-house Events Team as we've seen ideas grow into reality – the latest of which being our 1950's Glamping Truck and tow along Sauna. This was an idea which may have seemed a little mad to begin when it was first mentioned in a team meeting many months ago, but has been a total engineering and design success and we can't wait to welcome guests and have them enjoy a completely different experience at Larchfield.
Why do we do what we do? The answer is simple – every event helps us to protect the heritage that is Larchfield through income and use. At Larchfield a key priority over the last ten years has been striving to provide both the best venue and exceptional customer service for our clients. By reinvesting into the property and development of the land and beautiful buildings we're fortunate to have at our disposal, we hope we are giving back and providing the best experience for our visitors. Our passionate team has grown in numbers, strength and knowledge over the past ten years, and we have been so lucky to have met many wonderful people – both amazing clients and exceptional suppliers - and we are excited to meet so many more – here's to the next 10 years!
We want to celebrate with you! Please see below for our competition details and feel free to enjoy some progress pictures from the last 10 years…
#LarchfieldTurns10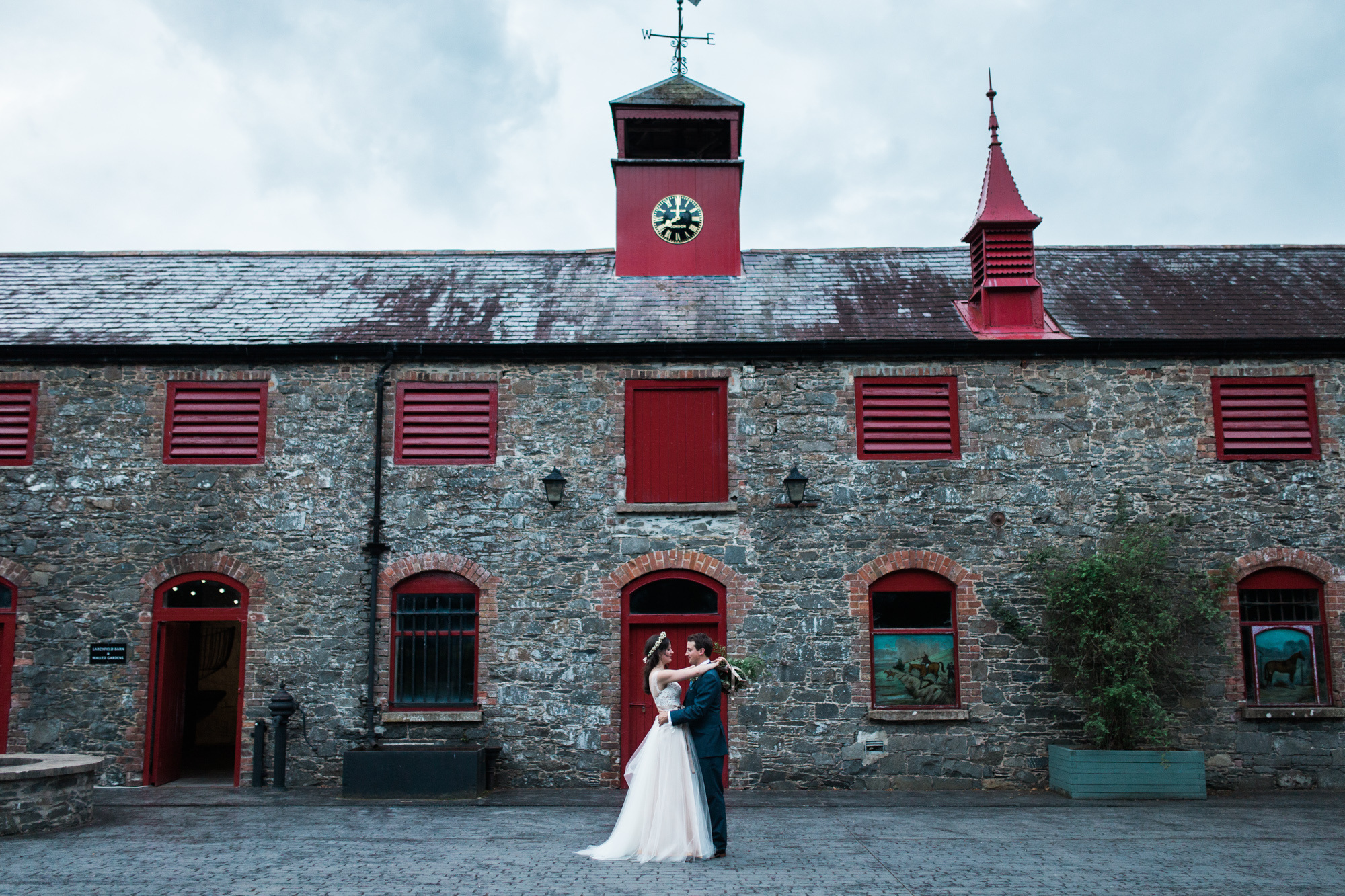 Listen up! COMPETITION TIME...
To celebrate Larchfield Estate marking 10 years as an events venue, we are hosting a competition for you to win an exclusive nights stay in our onsite cottages for up to 10 people, including dinner and an experience of your choice! You can find out more about this fabulous competition and escape to Larchfield by clicking here!
Here is a sneak peak at Myrtle our Luxury Glamping Truck and experience, it even includes it's own tow-along sauna! It has not had an official launch yet, but watch this space! If you want a taster of what Myrtle has in store for you, feel free to check out Life at the Little Woods blog on her stay...
"People will forget what you said, people will forget what you did, but people will never forget how you made them feel"..