We want to inspire you with our past couples Larchfield wedding stories. Are you thinking of having a glorious summertime wedding? You can get married in our sun-trap Sunken Garden just like Judith and Mustafa! Judith and Mustafa have shared their wedding tale with you. They both met and live in Malaysia. So planned their August wedding day with the help of our team from overseas. They had a friend and uncle capture the special snaps seen below of their special day - we especially love their guest group shot in the main courtyard!
How did you two meet?
Mustafa and I met when we both lived in Malaysia. We were both enjoying a night out in an extremely trashy club in Kuala Lumpur! Mustafa approached me and the rest is history. It was pretty dark and dinghy. I had no idea he was as good looking as he was until I saw his WhatsApp profile the next day!
Can you tell us a little bit about the proposal…
Well, our proposal is quite funny. Mustafa first proposed to me in Penang. We had gone for a weekend away. We had spent the evening playing drinking games and were a little bit merry. He proposed and I actually thought he was joking so said no. It was only when we got back to the hotel and he showed me the ring that I realised it was real! Thankfully he persevered!
A few months later he suggested we head into town for dinner. We went to my favourite place Marinis on 57 which is in the centre of the PETRONAS towers. It had a beautiful backdrop. He was very on edge and I wondered what was up. He kept going to the bathroom. Turns out he was practising his speech, how cute! After he returned from his 100th trip to the bathroom I asked was he OK. He responded that he was nervous. I asked what about and just then all of the staff from the restaurant surrounded us, Mustafa asked me to stand up and he started his speech, I started to cry immediately! Then he got on one knee and produced a beautiful ring. Such a perfect evening!
How did you foresee your wedding day?
We had a very stressful time in the lead up to the wedding due to visa applications, to be honest I didn't think we would ever get there. So I really wanted a relaxing loving day surrounded by our special people having great craic! It was important that both of our cultures were represented through food and entertainment. It didn't disappoint.
What do you remember standing out about Larchfield Estate for you?
Having lots of people from around the world attending the wedding I wanted somewhere that was easy for people to get to as they would be travelling enough to get there. Larchfield's location was great as it was close to Belfast. It has beautiful countryside and so I was happy that it would show Northern Ireland at its best.
When I visited Larchfield, the staff were so lovely and helpful. The stress that we were going through was greatly reduced as I knew that they were completely on the ball and they were so supportive of our journey.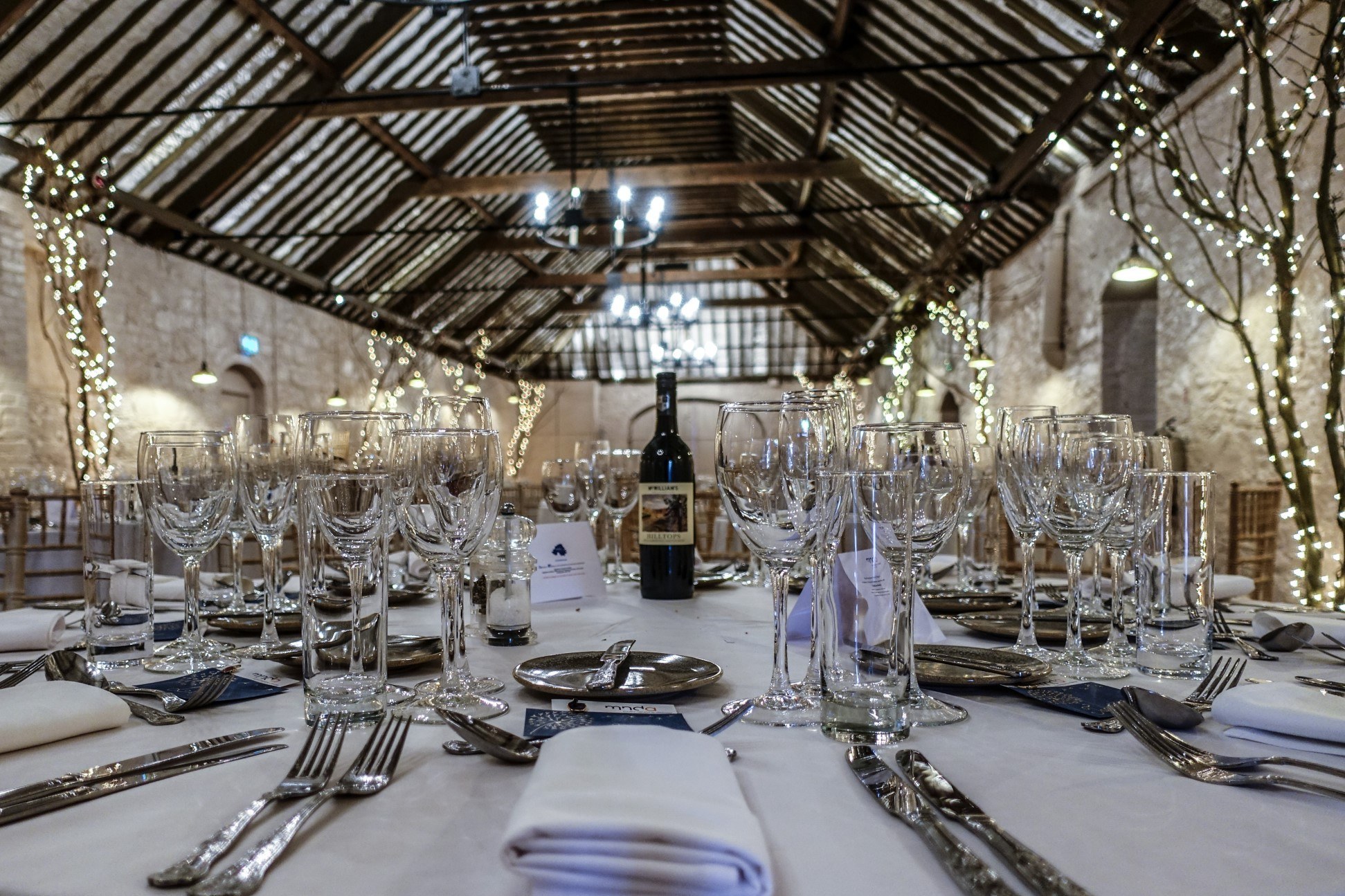 Why August? Was your wedding day a special date for you?
We chose the summer as we both live in Malaysia and lots of our guests work abroad. We wanted a time when most people would be home and so would be able to join us for the day.
Are there any suppliers you would like to give a special mention to?
The Yellow Door were amazing. We were very fussy about the food and wanted to make sure that everyone had an experience. Food allowed both our cultures to come together. Yellow Door embraced our vision and made amendments. We made suggestions of foods that they hadn't heard of and it was no problem they went off researched and created a wonderful menu.
The bar organised by Larchfield was also fantastic! Everyone's drinks needs were catered for, they were super efficient and speedy!
The Coves Band - They were excellent day time entertainment and got the party going straight away. They were so supportive in the run up.
The Collectives Wedding Band - our evening band were great, catered for all age groups and really got the party started. They were so accepting and patient, including all of our requests.
Hair by Emma McDermott. So talented and accommodating!
Do you have any advice for future couples planning their wedding day?
Enjoy it! Remember it is YOUR day and do what makes YOU happy. Try not to have it too early in the day so that the morning isn't too stressful! Don't waste time on all the extra frills, people don't notice it, if the food and music is right everyone will have a great time!