We are sure many of you have your own fun and quirky stories about Larchfield Estate. Whether you have held your wedding or event here, have visited as a guest, wandered through the Larchfield grounds, or have worked here in the past. We have put together some fun facts on Larchfield for you from over the years...
Originally bankers in the linen industry, the Missenden family built the Larchfield House in the 1600's.
Gavin and Sarah Mackie are now owners of Larchfield Estate. Gavin and Sarah were married at Larchfield 10 years ago.
Gavin's father bought the house in the mid 1900's whilst bidding against a builder who wanted to raise it, and someone wanting it as a shooting lodge.
The Larchfield house was valued at £0 as the demand for large houses was low during the time.
Gavin's father, Leslie (of James Mackie & Sons Engineering) purchased the trees which surround Larchfield from a timber merchant at £1 per tree.
The stained-glass windows around stables courtyard were made by Gavin's grandfather and well-known glass maker, Harold Clokey.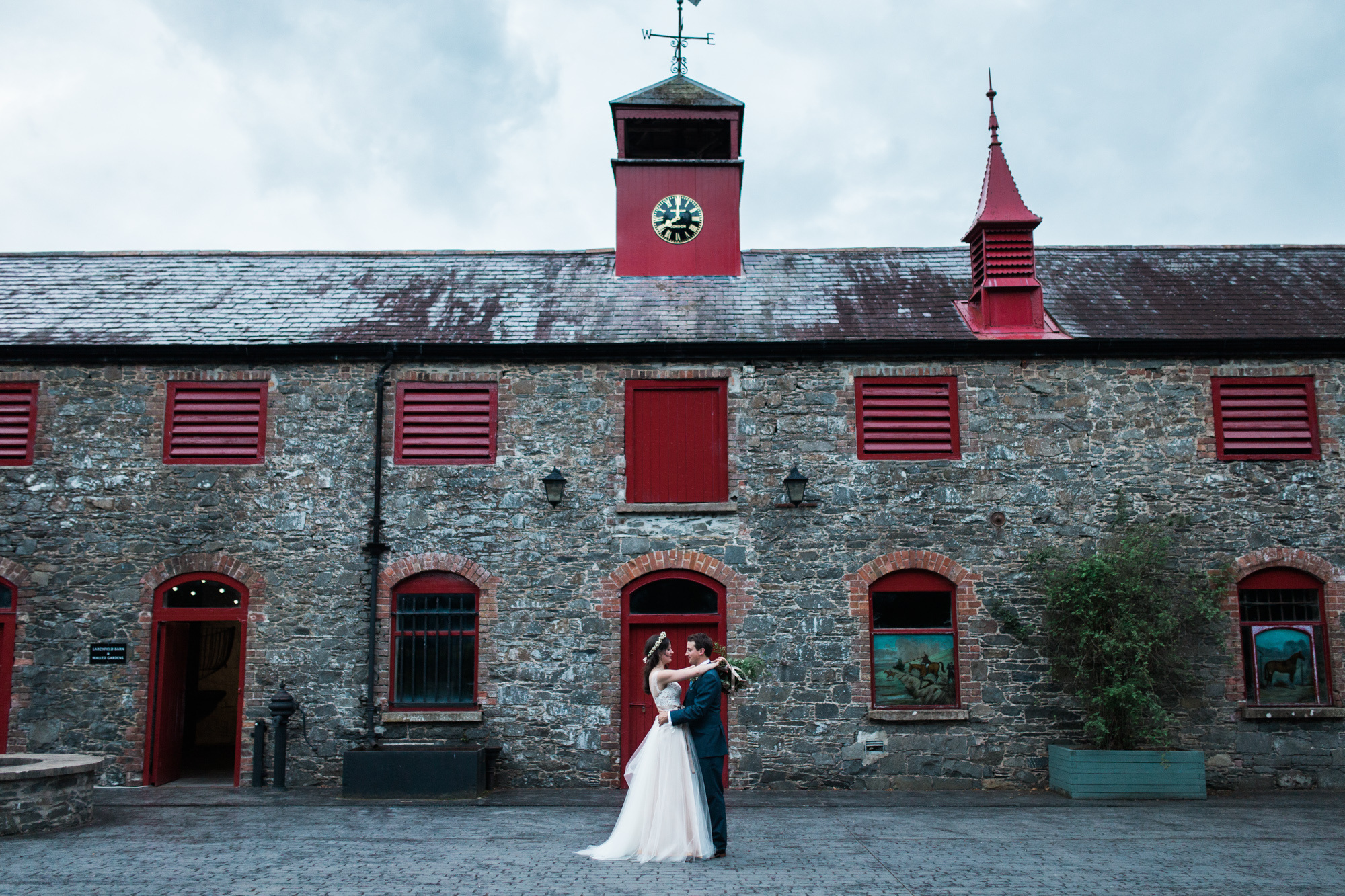 Gavin's mother, Ann, replanted the walled gardens c 15 yrs ago. It was originally a huge vegetable patch, then a grass paddock, and it would also double to plant Christmas trees when Gavin was a child.
Gavin and Sarah sold their houses in England to fund the rewiring and redecorating in main house and which allowed them to begin the wedding and events business. They "did it all" in the beginning and flipped coins as to who was cleaning the toilets.
38 yrs. Estate manager was born in what is now our onsite accommodation, Farm Cottage. As a child, Phillip remembers how he was asked to burn paperwork associated with Larchfield. He recalls the flames lasting 3 days.
Past staff members and those past employees family members pop in now and then to see how Larchfield has changed over the years. For example, Clare McCollum whose great aunts from Switzerland were brought over as sewing maids by previous owners.
The wing of the house was initially built for a nanny, child and donkey who came from India after the child was orphaned. The donkey provided milk for the child and lived with them both on the top floor (allergic to cow's milk).
The lions at the front of the house were a wedding present to Ann and Leslie (Gavin's parents).
Our onsite alpacas were imported from South America in the 1980s by Gavin's father. Once holding the biggest herd in Ireland (130 animals) – we now house 30. Their wool stays on their backs, as we do not sheer them due to causing them possible distress.
We are constantly trying our best to keep the Larchfield vegetation heritage alive. One way we do this is through planting trees each year around the estate. Earlier this summer, we reintroduced to the bees other end of Estate in prep for Food Forage Cook courses which will be back in the spring and summer months.
We are always striving to improve surroundings and the journey for our clients and guests. Around £1.3m has been invested back into the Estate since 2007.