This month's guest blog comes from Mary Lou Thomson - the brains behind all things interior design at Larchfield Estate! After taking on the estate in 2007, Gavin & Sarah Mackie set themselves the huge task of converting our barns & stables into what is now a multi-award-winning Northern Irish venue. From barn conversions, to cottages and even transforming a 1950's Swiss army truck into a luxury glamping experience - Mary Lou has collaborated with the Mackies to bring their ambitious visions to life.

'Sarah and I became friends first while I was on a gap year in Dorset. This preceded her own gap year in Australia the following year. Four years later, with a bad case of travel bug, I returned to London and fell back into our friendship, and in time shared her Clapham flat. Sarah and Gavin met shortly before I left London take up a job offer in Malaysia.
My position in Malaysia was at Denniston International, an architectural and interiors company specialising in luxury hospitality. I headed the interior design department there, a position I loved. We worked on projects all over the world from a One and Only resort in the Maldives to a 14th century village, Aman Sveti Stefan in Montenegro, an Amanresort in Turks and Caicos and the Chedi Andermatt, a ski resort in Switzerland to name a few. I had found a job I loved which also fed my travel bug.
In the third of my four years in Malaysia, Sarah and Gav announced their engagement and their wedding (in the barn) was my first trip to Larchfield - as a bridesmaid. What a great wedding! But it was a time when I was considering my resignation from Denniston. I needed a break and planned to return to Australia and set up Mary Lou Design.
The Mackies asked me to help them to renovate Larchfield House. Despite Larchfield's existing charm and stature, I still saw so much potential there. The three months of rewiring and plumbing and builders who leave all the doors open acclimatised me to Ireland. (I still haven't forgiven Gav for letting the boiler run out on so many days - it's the coldest i've ever been, but he insisted that it was all part of the Larchfield experience.) It also gave me a lot of time to explore and really get to know the nooks and crannies and the opportunity and timing of development projects at Larchfield. The knowledge that there was still so much potential also came with an understanding that all the projects possible in the Larchfield future could not come at once.


So, following the house, we began to look at the barn. I have had a philosophy for many years that when working with older properties we, as designers, must listen and be sympathetic to its heritage, history, and character, something Larchfield has in abundance.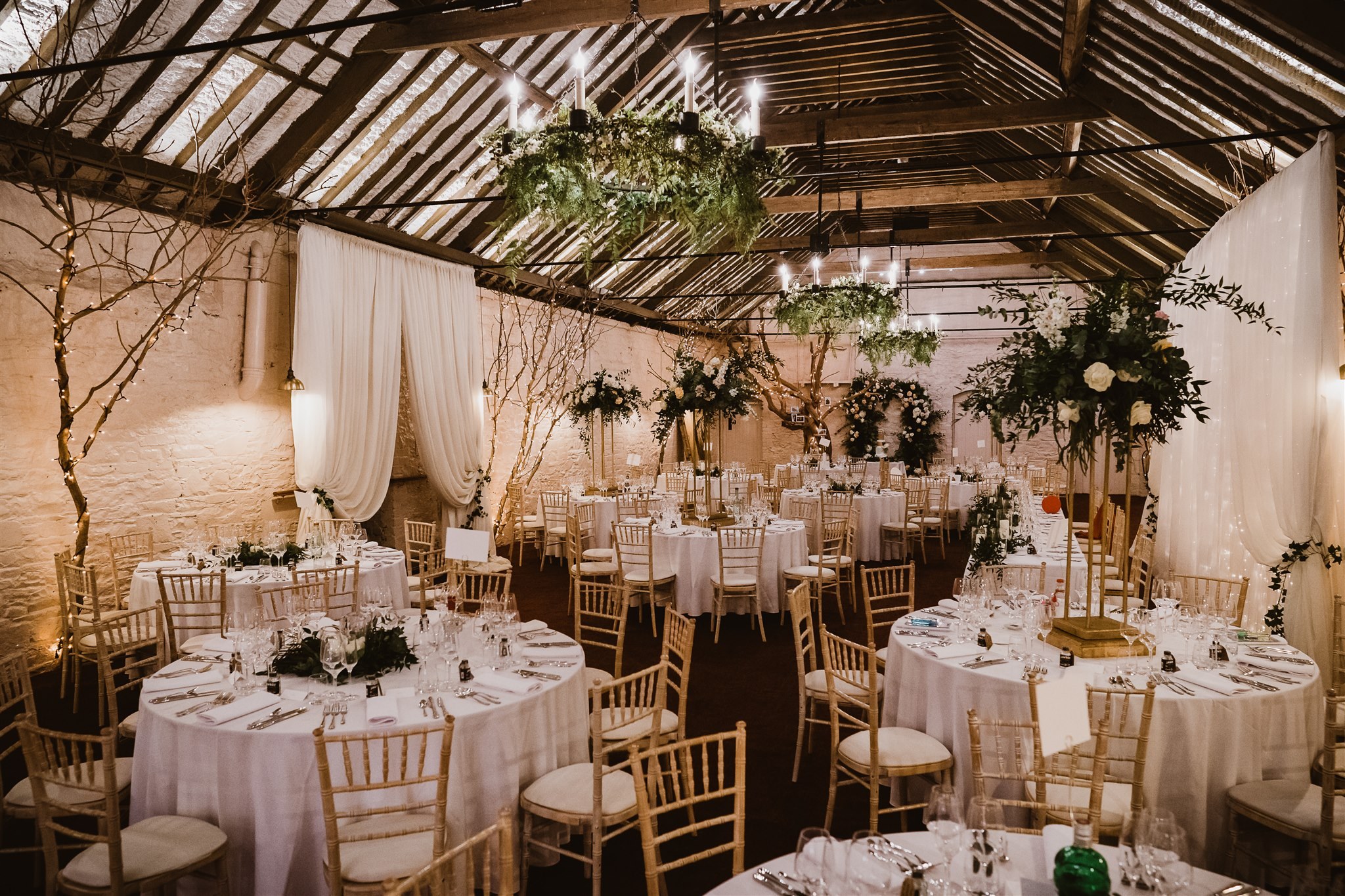 The barn was a great success, then came the first of the cottages, the stables, then the "Orangery", the entrance to the barn. A trip to the shed one day revealed a Swiss army truck and Gav and Sarah talking of glamping. This has been one of my favourite Larchfield projects.


The recent work on the railway building has been a mark in my time working on Larchfield as it both initiates a new phase of development of Larchfield activities and yet completes an area of accommodation that has been a work in progress for some time. With such a different character to the barn and stables, this offers a different experience and the potential for new experiential centre within the Larchfield offerings.

We were amused when we last travelled to Larchfield to have a to-do white board dedicated to ongoing and upcoming projects. One of these was No. 23.
No. 23 is a different character again from anything else in Larchfield. A larger accommodation offering with the potential to have a more self catered family style letting. Our challenge, to bring a simple, timeless aesthetic, with something special and appealing within the usual constraints of cost and an existing and very different style of structure.


Over the years, MLD has grown and we have been privileged enough to work on a wide variety of residential and hospitality projects all over the world. We endeavour to bring our knowledge to each project to highlight its individual environment and character, and within these, develop unique guest experiences. Though there might not appear to be any similarity between Gangtey Lodge, Bhutan and Myrtle the glamping truck in Larchfield, both epitomise hospitality as the relationship made by receiving generously, entertaining warmly and safe-keeping of guests by their hosts

Our distant but close friendship aside, it has been an enormous pleasure working with Sarah and Gav and all the Larchfield team over the years (including kids and my god-monster), not just because they all work very hard, and are naturally hospitable but more, the magic factor. We have a mutual and highly regarded trust in the other's ability. They come with a vision, an idea (sometimes a crazy one…sometimes many crazy ones). They pass it on, allow us to put meat on it, provide the plans, the finishes, and then with absolute trust pass it back to fulfil it as designed. It is then topped off with lift-off - constructing, finishing and managing with great and smooth aplomb.'

About Mary Lou Thomson:
Born in Australia, Mary Lou's passion for design has led her to work in numerous related areas from real estate to construction and to interior design. Since graduating from University of Technology, Sydney, she went on to form her own freelance business in 1998. Her renovation of an historical residence in Sydney won her a Heritage Design Award early in 1999.
Following a move to London, she managed a gallery for Ogier, sourcing and selling cutting edge design works from around Europe.
In 2003 she joined Denniston International Architects & Planners in Kuala Lumpur. There, she led the interior design department working on luxury hotels and resorts including Amanresorts, GHM Hotels, One and Only, St Regis, The Setai and Viceroy. In 2007 she returned to Australia to establish and expand Mary Lou Design.