We love options. Who doesn't? We have four recommended caterers here at Larchfield who can cater to anyone's taste and style!
Old Barn Catering
Peter, James and their award-winning team are very familiar with working both at Larchfield and alongside our events team to create your bespoke wedding day! You are in such safe hands with Peter, from his calming and positive nature to their delicious mini frys - what more could you want?!
Testimonial...
"What an amazing night! We met Peter Slevin in the early stages of wedding preparations and quickly decided he was the perfect person to handle our wedding! We had a large wedding (230) and we had about 80 people coming from Canada. We wanted to really put on a party and every level of perfection was met and surpassed. Old Barn was always multiple steps ahead of any changes needed which meant we could enjoy our night. Everyone raved about the food from the canapés to the dessert and everything between. Thanks everyone, particularly Peter and the team!"
Meagan and Mick, Larchfield Estate August 2016
Jane's Kitchen
Jane's Kitchen are a wonderful and passionate team which reflect the hard work which Jane herself puts into her family run business. Their self-less team will work tirelessly to make sure your catering runs as smoothly as possible. Oh, and everyone adores their unique china tea cups.
French Village Catering
Most of you know French Village for their delicious baked goods and cakes. French Village have beautifully tasting and aesthetically pleasing food. Jamie, Aoife and their team have excellent customer service and are always happy to help create your perfect wedding menu.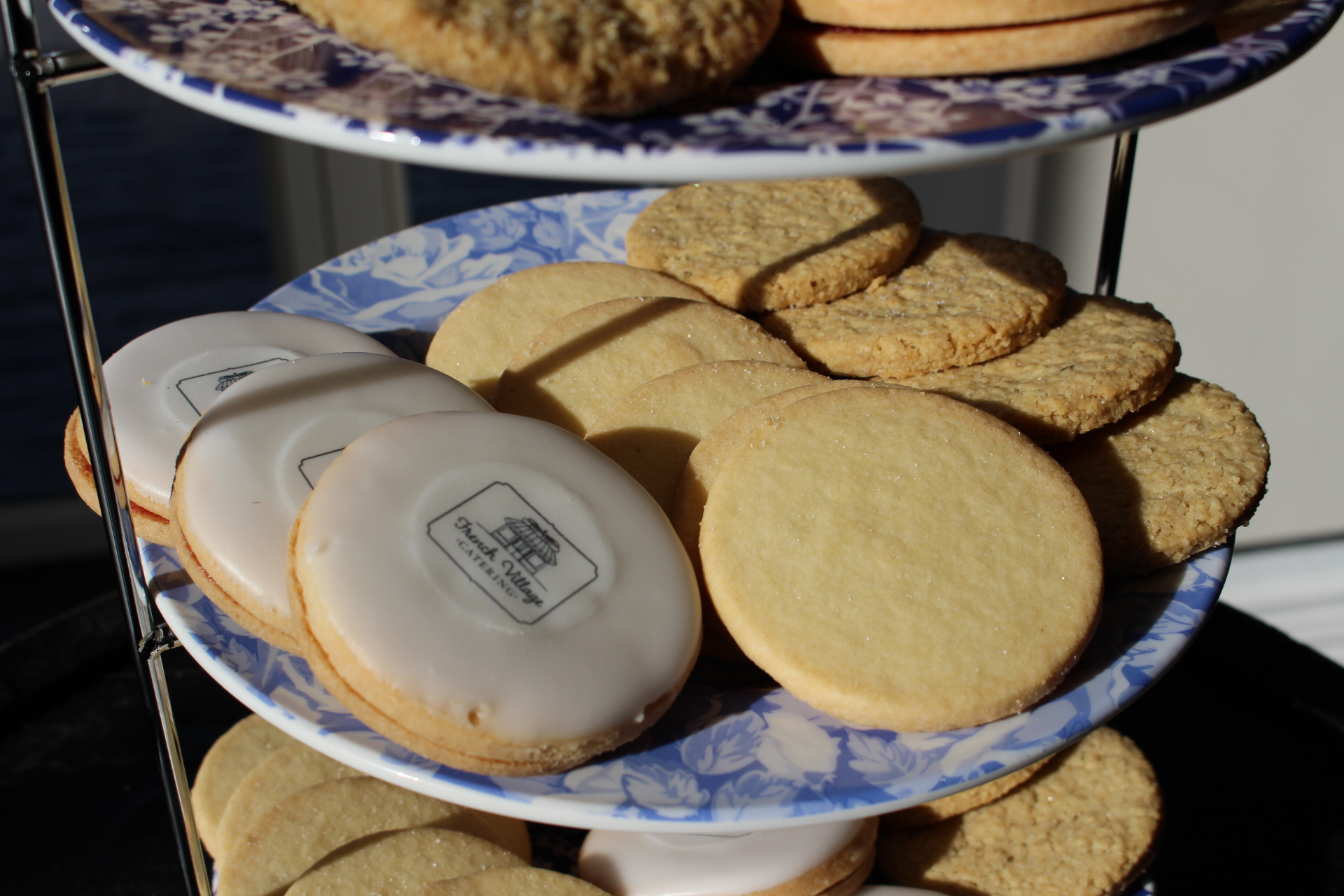 Yellow Door
If you are looking for top fine dining at your event, Yellow Door are here for you. Their professional team want to make your special day memorable and enjoyable!